20 Things 2020 Has Taught Me About People, Stability and Happiness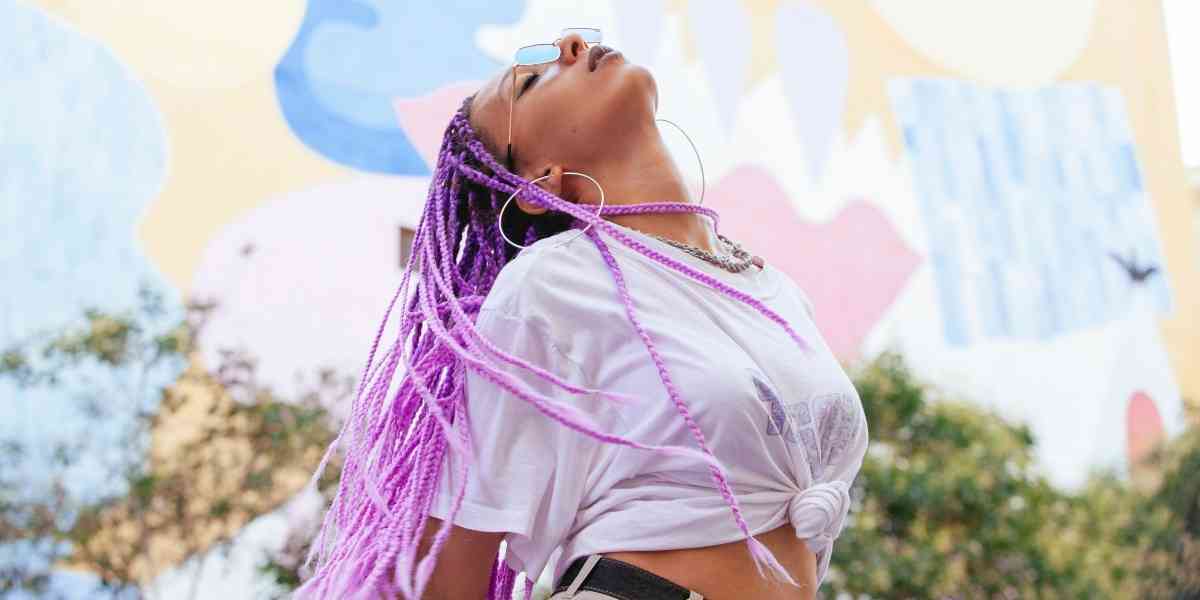 20 Things 2020 Has Taught Me About People, Stability and Happiness
Today I sit here trying to gather my thoughts on 2020. I am at that point of the year where people are starting to ask me what I think, or how would I describe this experience and my favorite… What word would you use to describe 2020. 
Many people think this year sucks, others just want to ignore that this year even happened and for some, it is honestly the best year they have ever had. For me, 2020 has simply left me speechless. I have tried many times to figure out how I feel about this year because this was supposed to be my year. I was coming into my own as a high paid speaker. I was on a national television show dishing out personal finance advice. My newly launched company was gaining subscribers on a weekly basis and was on track to being profitable. I was riding into 2020 on cloud nine even though it was already throwing punches that I could not avoid.
 Like many people, especially business owners, you would only see me wearing a smile and putting my best foot forward. Looking at my social media accounts, everything was seemingly… perfect, because that is how I operate. However, if I were to lift up my shirt, you would see the bruises that were forming when the calendar changed to January 1st. Content stolen and ideas hijacked by people I trusted, attorneys on speed dial, hiring team members, stressed about expenses, trying to create goals, traveling for money and not fun, getting out of the comfort zone to create an event, hardcore negotiations with people who did not see my worth, managing family life and trying to be everyone's everything. 
I adopted 'YES' mode in 2018. If an opportunity was presented, I said 'YES' and made it fit some kind of way. I did not see any signs of that slowing down in 2020 even though, in the quiet of the sleepless nights, my body was begging me to pause. I needed time to gather my thoughts but when on the success train… you just figure it out as you go. Despite all of that, I was excited about the year and just figured this was the cost of doing business. My work ethic could be summed up at as "Survive and Advance." This is what the late Jim Valvano repeated to his underdog, North Carolina State University, basketball team on their NCAA Finals Championship run in 1983. That was how I was tackling 2020 with my fist pumping and flying high… little did I know what was ahead. Little did we all know what was ahead.
The United States joined the world in shutting down
On March 16th, a week after returning from Orlando, FL from hosting my first ever live event and powering through a few speaking engagements that were like eerie ghost towns because of the announcement yet to come, the United States joined the world in shutting down because of coronavirus. It was my birthday.
I don't have major parties for my birthday but I do like to dress up, go to a fun place for dinner and eat a cupcake. This one was different though. On this March 16th, I stood staring out the window at the lightly snow covered ground and listening to the news that the world had just stopped. We were officially in a full blown pandemic. Businesses closed. Travel stopped. My inbox started to fill with postponed events and speaking engagements. My husband loves scary movies especially post-apocalyptic ones. Zombies, aliens, asteroids crashing into the earth and all kinds of creepy creatures that humans must battle. This was the day those movies felt a little too real and little too close to home. I experienced this with a homemade chocolate cake and bottle of Prosecco. 
For the most part, I did what a lot of people did those first few weeks while being on lock down at home. I made funny jokes about being at home. Made plans to repaint the entire house and purchase new furniture. My business to-do list was epic with all of the blog posts, videos and podcasts that I was going to work on because now I had all the time in the world. There was a mad scramble to go virtual and each week I was presenting, showcasing, informing and meeting through my camera. I had plans and I was going to breeze through them. 
I was motivated to not be one of the "lazy ones"
I saw the posts from fellow business owners trying to fire people up by saying "if you don't come out of this with more money and drive, you are being lazy." On the surface, I was motivated to not be one of the "lazy ones" but I soon realized this could be filed in the box of business shaming culture. Not everyone was operating the same. Not everyone had the privilege of doubling down. Not everyone could pivot in 24hrs and continue on the success train.
For a while I was actually doing okay and was not overly worried about much when it came to business. In April, I began seeing the cracks on the surface. Everything was starting to get to me but I was not able to eloquently voice what "it" was at the time so I just kept going. Survive and advance. 
It was getting harder to "show up" on camera and be lively, but somehow I was able to pull it off.  By the end of April, I was scraping at the walls trying to find the energy to be perky, engaging and entertaining on camera and it was slowly eating at my soul. My ability to create was starting to flush down the toilet. I was operating on empty. 
By May, I was not able to sleep, focus or keep up with my carefully laid out plans. This was the month that things in the United States seemed to have gotten back to a "normal" I was not ready for… I saw the recorded death of Ahmaud Arbery. I stopped going outside to jog in my predominantly white, "safe", suburban neighborhood. The flood gates seemed to have opened, because while I was staying home and assuming others were staying home trying to combat coronavirus, each week "normal" kept hitting my timeline and the week of May 25th, I was officially done. 
June… I had nothing to say to anyone
June came and what seemed like repetitive deaths on camera traumatizing people's timelines, fellow citizens, Americans, being attacked for a disease because of their race, world wide civil unrest, the downgrade of leadership from companies to countries putting their foot in their mouths at each available moment, the sheer lack of empathy from so called neighbors, the tone deafness of fellow entrepreneurs, the polarized way people were communicating and the overwhelming, encroaching awareness that I did not feel safe in the community I lived in or around the people I associated with, rendered me speechless and completely done. I had nothing to say to friends. I had nothing to say to colleagues. I had nothing to say to anyone.
I ignored text messages and phone calls. I barely answered emails. I had nothing to post on social media. So, I stopped posting and scrolling. I no longer watched the news. I could not even get lost in books to escape the madness of the world. I had nothing to say about business.  I had very few words for my team other than… "I am not okay." The only thing that kept somewhat sane was music. That was all I had. My playlists from better times.
Relentless… This is how I would describe 2020.
The only thing that comes to mind when I try to assess my feelings or find a word to summarize 2020 is relentless. This word kept circling in my mind and when a word pops in my head, I have to look up the official definition to make sure I am using it correctly and I was spot on. 
Relentless is unyieldingly severe, strict, or harsh; oppressively constant. This is how I would describe 2020. 
As soon as I think I am ready to interact with the world again, it keeps serving up more and more. The savage ugliness of political worship. The ever revealing harsh nature of people when it comes to empathy. The sudden death of friends and family. Being okay with the extreme measures to keep a business floating for as long as possible. Leadership using the regular, everyday emotions of unknowing people for fodder and fun. The constant beat down of fear and doom in our ears recycled daily. People risking sickness, health and death just to line up for subpar quality food at a restaurant that is probably complicit in killing us in more ways than one. Misinformation being normal information consumed 24/7. More death. More disease. More racism. Increasing financial insecurity. People constantly running into concrete walls looking, pleading and begging for normal and refusing to accept that normal is gone.
2020 is just straight up relentless.
In the middle of this chaos, I gave myself some grace and realized I needed some help. After working with my therapist to get a grip on my emotions and understanding that I was dealing with a lot of grief… I honestly do feel optimistic these days. 
I am not married to the word relentless and it does not define me. It is just my observation of what 2020 has been serving up to everyone. When it was all getting overwhelming and I felt rage building in my body, I had to get to a place of only focusing on today. I also had to find my own version of happiness because relentless can manifest from just a word to becoming a state of being that is hard to shake. I knew that train of thought needed to be stopped early on.
Face-to-face with my happiness and self-care
2020 is the first time I have had to stop and come face-to-face with my happiness and self-care in a real way. Not in the drive-by let me post a picture of me at the spa on insta kind of way. I was forced to slow down and figure out who I was. Who I wanted to become and what I really wanted out of this short life that I have been gifted. This became my priority and I was, and still am, willing to risk my business over this. I lost a lot of business because I put myself first and had to get away from just surviving and advancing.
My therapist told me that I cannot serve from an empty cup and my cup was officially empty. When you have nothing else to give, nothing else to say and question everything you have done, it's time to step away and figure out what is really going on.
I rediscovered my love for music. I got back to exercising daily and felt amazing. I started sleeping late. I stopped with the epic to-do lists that made me feel like I was always behind. I created long overdue systems for my business. I gave myself room to really think about my life and what made me happy. I came to terms with the fact that my success, which I am grateful for, was leading me down a path I didn't really want to take. I became okay with the quiet. I stopped giving myself ridiculous, stressed induced deadlines promising miracles for others when I really needed to save myself.
I got lost in the world of the BTS
And best of all… I found a guilty pleasure that simply became a pure pleasure. I got lost in the world of k-pop. To be more specific, I got lost in the world of the boy band BTS. They made me laugh and also inspired me to be okay with where I am. The leader of the band, Kim Namjoon (RM), said something that struck me right to my core and has stayed with me ever since. In talking about the struggles they dealt with when the world came to a pause, their tours were canceled and being extremely angry about the relentlessness of 2020, he said, "we are doing the best we can right now." This made me become a stan of BTS… and the Queen, Beyonce. I finally watched Homecoming and secretly joined the BeyHive.
After struggling with comparing myself to the people who were posting constant success stories and income reports on social media, and feeling like I should be doing more with "all of this time," I had on my hands. That one statement from Mr. Kim Namjoon really spoke to me, because I am doing the best I can right now… and I am okay with that. 
So what did 2020 teach me? A lot. Outside of the words that I have written to try and express my feelings for 2020, I have summed up my top lessons and observations as best as I can in 20 statements that have been building up over the last few months. Here are the most valuable lessons I have learned from 2020:
Racism is not a deal breaker for a lot of people

Propaganda is a powerful and dangerous tool

Some lives do matter more than others… and there is evidence to prove this

Change is violently and relentlessly uncomfortable

Managing your emotions takes a lot more work than people think

Not all mentors are there to mentor you but rather to make themselves feel better… like they are seeking redemption from some wrong in their past

Everyone has some sort of demon they are dealing with and it is okay if it is not blasted on social media

It is possible to feel unsafe in a community that you have been a part of for a long time

Saying NO became an unarguable life saving statement and not an option

Creating boundaries was not just a buzzword in business communities but became a guiding light to protecting my sanity

My existence is political. My hair is legislated. My skin color has consequences. My gender is problematic. This exhausts me.

Everything goes back to money and it has dictated our lives more than we are willing to admit

Social media has been a window into how "friends" truly think and it has been revealing, eye-opening and disappointing

I really hate the term "Women and People of Color (POC)" because the people who use it cannot really explain which box I belong in and their boxes usually have very defined limits…  because of my skin color

Empathy is an emotion that many of us don't understand, fail to understand and refuse to understand

Mental health has never been more real

A single, sightless, odorless disease exposed the fragile foundation of nations and human decency

History is sophisticatedly complex but the person who wins gets to tell the stoy

The world coming to a pause was an unfortunate, unwelcomed and necessary blessing… for some

Hours of biased YouTube watching is no match for years of focused research, tested hypothesis and proven theories. Science is real. Period. 
Found my own version of happiness
In all of the craziness, the speechlessness, and hidden opportunities, that 2020 has unleashed on us, the one thing I can truly walk away with is that I will never be able to unsee the painful realities of the world. I will never be able to unsee the ugliness of those closest to me. I will never be able to hide under the cloak of normalcy that has distracted so many us for years. 2020 has served us a dish of "what are you made of" on a silver platter and it is disrupting our ability to be comfortable and has dashed our hopes that someone else will take care of the bad stuff. No one is safe from the hard questions, situations and challenges being tossed our way and it won't stop until we answer accordingly. So where do we go from here? I don't have an answer, but I have found my own version of happiness and have created my personal view of optimism. I will survive and advance.  Basically, at this exact moment, normal never really existed, and after 2020, we will never be able to go back to whatever we used to call normal.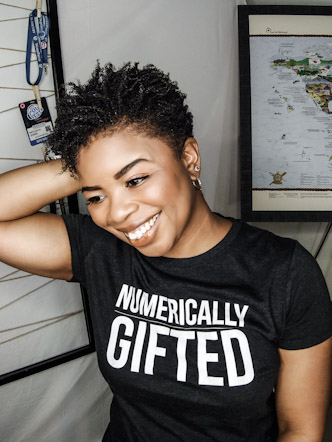 Phylecia Jones
Hi! I am a traveler, happy hour lover, #STEM advocate, and former US Navy computer scientist that stumbled upon building a career as an international keynote speaker, two-time TEDx speaker, national television money nerd and Founder of iFind You Close, finding speaking gigs across the globe.