Check Your Privilege and Save a Life This Thanksgiving… and Some Money Too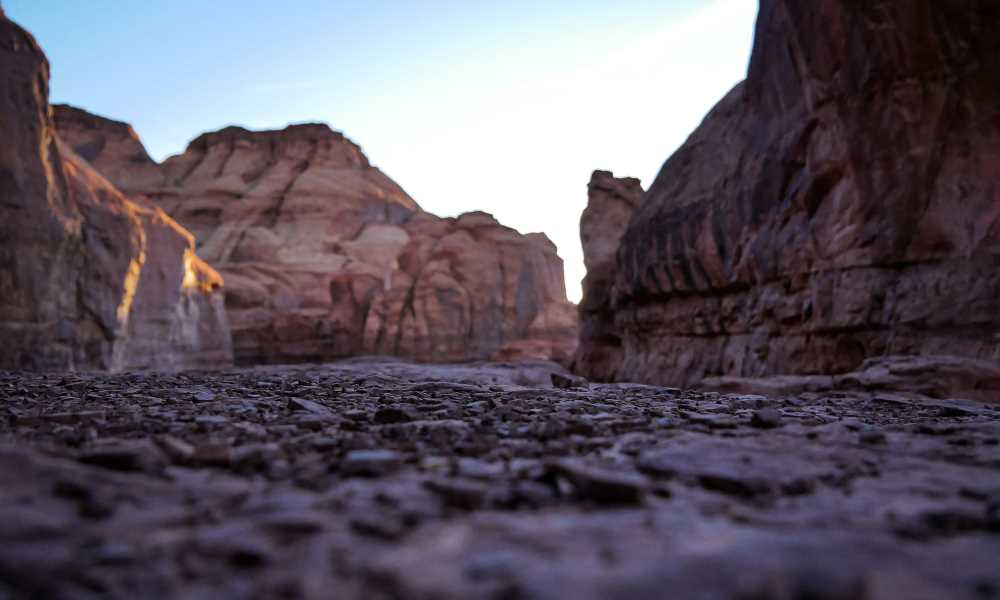 Check Your Privilege and Save a Life This Thanksgiving… and Some Money Too
I was looking to re-post some tips on saving money for Thanksgiving from my television segment on Daily Blast Live a year ago, because the tips never really change, but the advice is hitting a bit differently than it was 365 days ago. Rather than telling you to save money by shopping early, catching grocery store sales or going to someone else's house to eat, this year, I want you to consider saving a life or two. With a pandemic, recession and lock-downs running parallel to each other in 2020, my advice is more straightforward. I know we are all looking to save a few dollars but this year, there could be a lot more riding on the table. So in order to do both at the same time… yes, saving a life can actually save you money, my advice is simple:
Stay home
Go all-inclusive with your meal
Check your privilege and volunteer
Let's start with WHY… and a bit of mathsplaining
Early this year I did a piece on mathsplaining why you should stay home during the pandemic. Granted the numbers have changed slightly but the reasoning still works. As of me writing this, 11.6 million people have been diagnosed with coronavirus and 250,000 have died. The death rate has gone from 3.4% to 2.2%. Yes, in the grand scheme of things "not that many people have died" but that is 250,000 people who will not have a chance to celebrate Thanksgiving this year because of our inability to be as careful as possible. If that number is not enough for you, then know that 10% of all people tested for covid-19 are coming back with positive results in the US and we still have a 1:2 transmission rate. That means, if you are in a room with 30 people for Thanksgiving, there is a likelihood that 3 people will arrive with the disease and possibly give it to 2 additional people. This is why family/friend gatherings can get out of control fast… because, let's be honest, no one is going to wear a mask while stuffing their face. 
How to save a life this Thanksgiving
Stay home. If you have a small gathering, make it tiny and make sure everyone has been tested. Rapid testing is happening all over the country and free of charge in many areas. You can get results within 36-72hrs. Of course, you can ask people to wear a mask but when the food comes out, the droplets will be spraying. I know people are saying 'don't live in fear' and 'this may be the last time you see grandma'…  but you can go see grandma the day before with a mask and without food being involved.
How to save money this Thanksgiving
Go all-inclusive on your meal. Outside of staying home, which does save you money, get your meal pre-packaged and delivered. If you are staying home with your family this year, grocery stores and box meal delivery services have been doing a great job with pre-designed Thanksgiving meals. Not only are they cheaper but they are more time efficient and safer for everyone. You don't have to leave your home and wander up and down grocery aisles. Our essential grocery workers can work behind the scenes with little, to no, interaction from the public keeping us all safe. Just call ahead, or go online, choose your meal choices, reserve your spot and have it delivered to your car.
How to check your privilege this Thanksgiving
The climate of 2020 has not only served up a pandemic, but it has served up a dose of "you need to check your privilege." If you want to do more than become a hashtag activist and constantly checking to see how many likes you got on a "controversial" tweet, then put your time where your social media energy is and volunteer.
Now, more than ever, millions of Americans are having a tough time putting food on the table. As a result of the pandemic, Food America estimates that 1 in 6 Americans could face hunger. From March to June of 2020 alone, food banks have distributed over 1.9 billion meals. Food banks across the country have been following the appropriate safety precautions to help those that are truly hurting and those who want to volunteer. So, if you find yourself having arguments with the family on why you are not coming over for Thanksgiving to stuff your face and pretend as if you really like your strange cousin… simply tell them you want to help those that need it the most this year. You can save lives in multiple ways with this one one act of service.
In the end…
It is really your choice of how you want to spend Thanksgiving. For those of you who may read this and feel that everything around coronavirus, and covid-19, is over blown and you will have your large family gathering no matter what…then go for it and enjoy the time spent with your loved ones. I honestly hope everything works out for the best for everyone in your circle. For those of us who may see the cost of meeting with family a bit too high of a risk, or need a reminder why it's okay to stay home, this is for you.
My plans will be just staying in with my husband. No large meal, just left overs from the freezer. Even though we usually have a small meal with his parents, we have been on the road in our RV. We have been isolating, social distancing and we have both received negative covid-19 tests, but we want to self-quarantine before we decide to meet with family.
Like I said, my advice is straightforward this year…. consider saving a life this year and don't worry so much about the money for right now.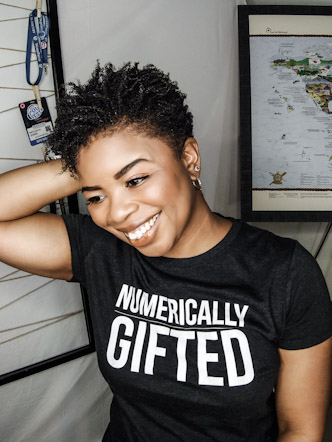 Phylecia Jones
Hi! I am a traveler, happy hour lover, #STEM advocate, and former US Navy computer scientist that stumbled upon building a career as an international keynote speaker, two-time TEDx speaker, national television money nerd and Founder of iFind You Close, finding speaking gigs across the globe.