Five Simple Steps to Upgrade Your Money Management Skills and Become the CFO Your Business Needs
Five Simple Steps to Upgrade Your Money Management Skills and Become the CFO Your Business Needs
---
If you are in the habit of managing your business decisions by looking at what is in your bank account, you will potentially join the nearly 595,000 businesses that close their doors each year according to the U.S. Small Business Administration. Lack of money and lack of financial management skills are the reason nearly 50% of business will not make it to 5 years. So, when it comes to managing the money in your business are you willing to do what it takes to become the Chief Financial Officer your business needs right now?
If you are ready to get ahead of your money and stop feeling two steps behind, follow these simple steps and you will know your numbers, take control of your expenses, and create a system for you to successfully manage your business finances.
1. Acknowledge that money management is a part of your business and make it a priority
If you find yourself pushing money management to the side or waiting until tax time… it is time to stop this habit now. By acknowledging that money, making it and managing it, is a healthy part of being successful as an entrepreneur, you take a major step in becoming a confident and powerful CEO. So instead of only seeing money as something you make, see it as a way to define and document your success.
2. Get rid of those $300 coffee dates
When controllable expenses eat away at your money, they also eat away at your ability to make a profit. Analyze monthly subscriptions, review unexplained charges, and look at the small expenses that add up. If you are not sure where to start, begin your meals and entertainment. With networking events, prospect coffee dates, client dinners, and business luncheons, you can easily spend $300 – $600 a month. Going for a walk, meeting at a local museum, or carpooling to a networking event is a great way to reduce expenses and make great connections.
3. Establish a system to manage your money
Systems and processes are the life blood of a successful business and having a system for money management is no different. Put it on the calendar! Every 1st and 15th of the month, schedule one hour, between 6am-9am and look at the overall financial state of your business. Look at your numbers and know what went out, what came in, and what needs to be done the following month. The 1st and 15th system is a powerful structure in your business that will give you more control of your finances, more confidence in your decisions, and you will uncover the exact steps to take to reach success in your business.
[et_bloom_inline optin_id=optin_10]
4. Stop spending and start investing in your business
When you invest in your business your purchases have the future in mind. By knowing your numbers, you will be better prepared to capitalize on opportunities that align with your goals. Remember, your goals are the blue print to what will drive your business financial decisions. Without them, you run the risk of losing focus, consistently overspending, and feeling as if you wasted a lot of money.
5. Give yourself a salary… ALWAYS
Stop buying into this myth of not taking a salary! While you are putting your heart and soul into running a business, you cannot ignore that you have a life, family, and bills! Giving yourself a salary is a marker so that you can celebrate your work, show your supporters that you are moving in the right direction, and keep your personal finances from falling into ruin. The concept of giving yourself a salary may sound odd, but if you ever use your business checking account to pay for your personal life… you are taking a salary and just don't know it! Get ahead of this habit and create a consistent system around giving yourself a paycheck. Even if you cannot give yourself a large salary, writing yourself a check, or auto-drafting $5, $25, $100 on the 1st and 15th of each month establishes a good practice you will appreciate as your business grows and finds more success.
Overall, it takes a lot to run and maintain a successful consulting business. You wear many hats that are crucial to you reaching your goals and achieving the next milestone. When you truly take on the role of CFO you will instantly boost your confidence in the decisions that must be made in your business. From simple steps like controlling your expenses, creating a system to give yourself a salary, and making smart investments for the foundation of your business, you are doing what it takes to be a success. While budgeting and money management is not the glamourous part of business, it is the part that will set you apart from the rest.
Cheers,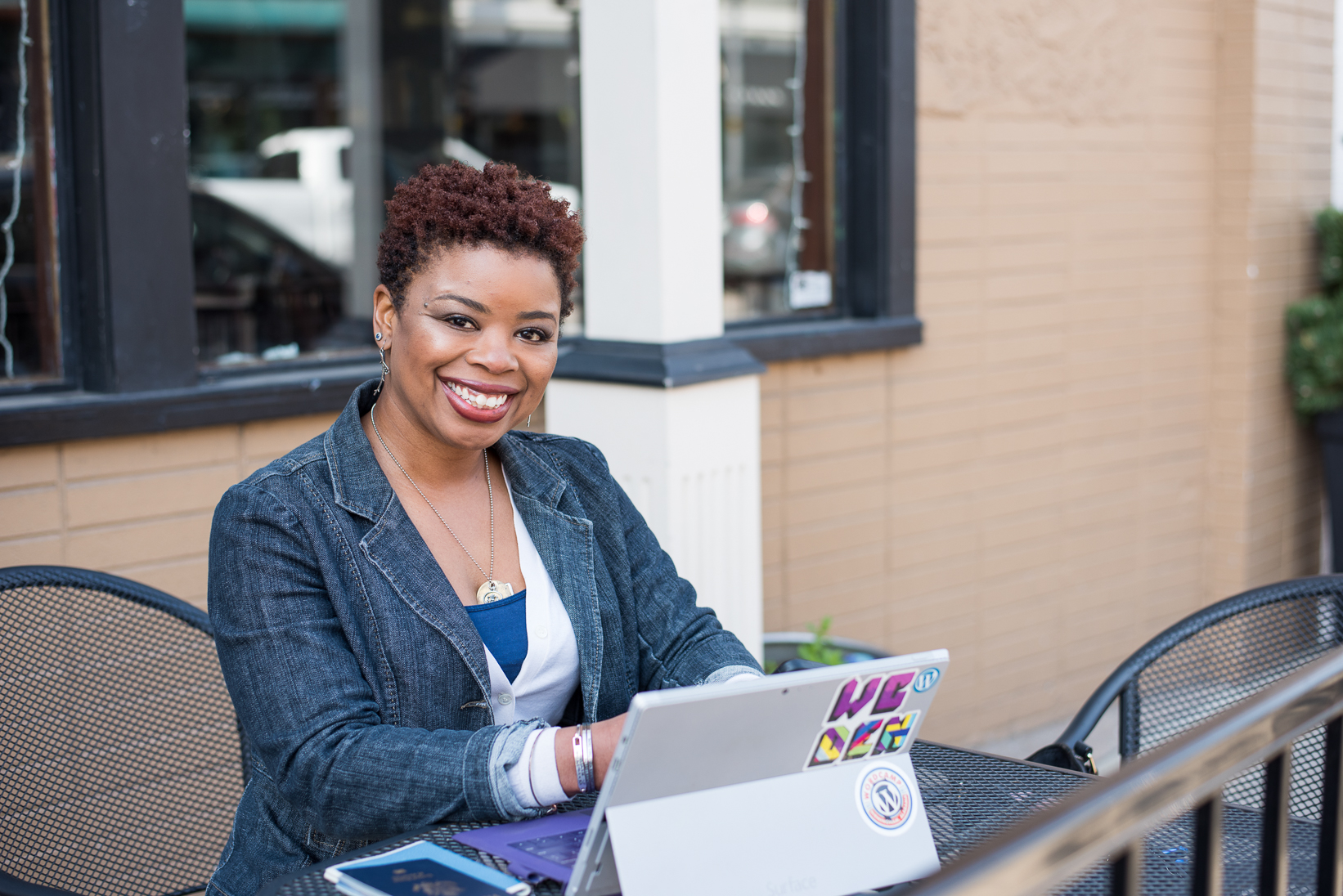 Phylecia Jones
Founder | CEO | Speaker | Writer | Lightweight Adventurer
My mission in life is to see the world and sprinkle some magic on it to help inspire and change it! My fun day job is spent helping solo entrepreneurs get smart with their money so they can achieve their dreams. When I am not writing, speaking, or leading workshops, I love to travel and see different parts of the world!