FREE Tickets to the Denver Travel and Adventure Show, February 22nd
Every year, and typically on a cold and somewhat cloudy day, my husband and I will bundle up, drive to downtown Denver and enter the magical world of the Travel and Adventure Show. Together, we walk up and down  endless aisles of international tours, local adventure companies, cities that want tourist and celebrity travelers educating us on why travel is the best thing ever! As a couple that has prioritized travel, it is safe to say that spending 6 hours at the Travel and Adventure Show dreaming, planning and budgeting for our next vacation is pretty much our happy place.
So imagine my surprise when I got a call to be a part of the show as a speaker!!!!!!
Yes, I will be joining the Founder and CEO of ShesWanderful, Beth Santos, as a panelist  for the travel blogger session " So You Want to Start a Travel Blog." The panel will include some premier Denver travel bloggers and together we will reveal how to get started in the travel industry and sharing tips on creating amazing content!
And I have FREE tickets for you to attend as my guest! I am pretty excited to announce my first Instagram contest and the lucky winners will get passes to attend the Denver Travel and Adventure and a special meet and greet with the "So You Want to Start a Travel Blog" panelists.
Here is How to Win:
1
Pop over to Instagram and follow @keepupwithmrsjones, @sheswanderful and @travadventure
2
Like the post below on Instagram
3
 Tag a friend you'd like to take with you to the Travel & Adventure Show! Each comment with a tag counts as an entry. 
Winners will be selected and notified by DM on February 10th!
Of course, if don't want to wait to join your favorite travel experts such as Rick Steve's or the Frommer's Guide Pauline Frommer, discover over 150 destinations and attend over 30+ educational seminars… then use the code WANDERFUL20 and get $5 off your ticket. Register here (https://bit.ly/2Lq8AGI) and see you at the show.
Travel and Adventure Show
Denver, CO • February 22 – 23, 2020
Colorado Convention Center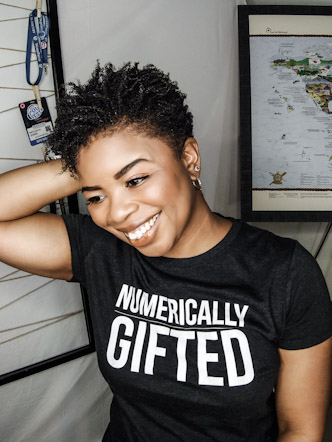 Phylecia Jones
Hi! I am a traveler, happy hour lover, #STEM advocate, and former US Navy computer scientist that stumbled upon building a career as an international keynote speaker, two-time TEDx speaker, national television money nerd and Founder of iFind You Close, finding speaking gigs across the globe.