January is NOT the Beginning of My New Year
January is NOT the Beginning of My Year
Don't miss out on getting some free stuff from me. Sign up now and it only take a few minutes!
---
With the turn of the calendar to January 1st, millions of people across the world goes into over drive with everything NEW! New Year's goals, resolutions, plans, and dreams have officially gotten to be a bit over rated for me! For whatever reason, I used to be a big believer in the starting of a brand new year, but over the last few years, it seems that the turn of the clock from December to January is filled with pressure and dread! 
This year, I have decided to change my business year to March! Okay… I know it won't seem like a big deal, but the drama around January 1st kind of lost its luster this year… And March is my birthday month! 🙂
"Cheers to a new year and another chance for us to get it right."
~ Oprah Winfrey
The main reason I am making this mental change is because in December, I honestly did not have time to think about the new year. I was working a program, getting ready to go on vacation, and preparing for a 1st quarter of seemingly back to back speaking gigs. I thought about some things that I wanted to accomplish for the year, but to me, they were just surface layer items. You know, financial goals, business growth goals, exercise, and personal development goals…THE USUAL. And it never fails, I never stick to most of the things I dream up, because I get caught up in the hype of the new year like everyone else and play the 'keep up' game!
Don't get me wrong, I goal and plan with the best of them, but I have noticed that over the last few year's my brain works a bit like this:
DECEMBER… It is kicking in that it is the end of the year. My brain starts to wander to the goals I did not accomplish and what I need to change… and of course, I am dealing with the craziness of the holidays at the same time. While this happening, the posts, the articles, and talking heads (self included) start laying on the pressure of "what are you going to do in the new year?" SIGH!
JANUARY… Here comes team "rock the new year!" You know what I mean… Every one has a new plan, a new program, a new you, and a new [fill in the blank]. Around this time, I start to feel rushed about having plans, because I need to have something to say when asked. For me, January is actually a time for me to decompress from the previous year and my brain is not in the best of planning modes. I actually discovered, I need time to breathe.
FEBRUARY… This is the time for me to brainstorm after a brain break. I get inspired, I read new books, and have the space to examine my business, and life, and how I want to move forward. I have to really block out the noise, because everyone is yelling at how you are already failing after not accomplishing much in January.
MARCH… The month of my birthday introduces a new phase of life and this is when any plan that I have put on paper comes to life. I am inspired by doing and trying something new. March has been the most productive month since I started my business. Hmmm….
With this low scale analysis of how I work, I figured it was time I made it official. March is the beginning of my new year! I am productive, successful, and I always just go for it without any worry. I am sure there is something with gaining a another year of life… and having Spring on the horizon, but March has just always felt great to me. With this small little change, and taking control of how I work, I am ready to see what can really happen going forward.
in closing… I wish you a happy new year! LOL!
Cheers,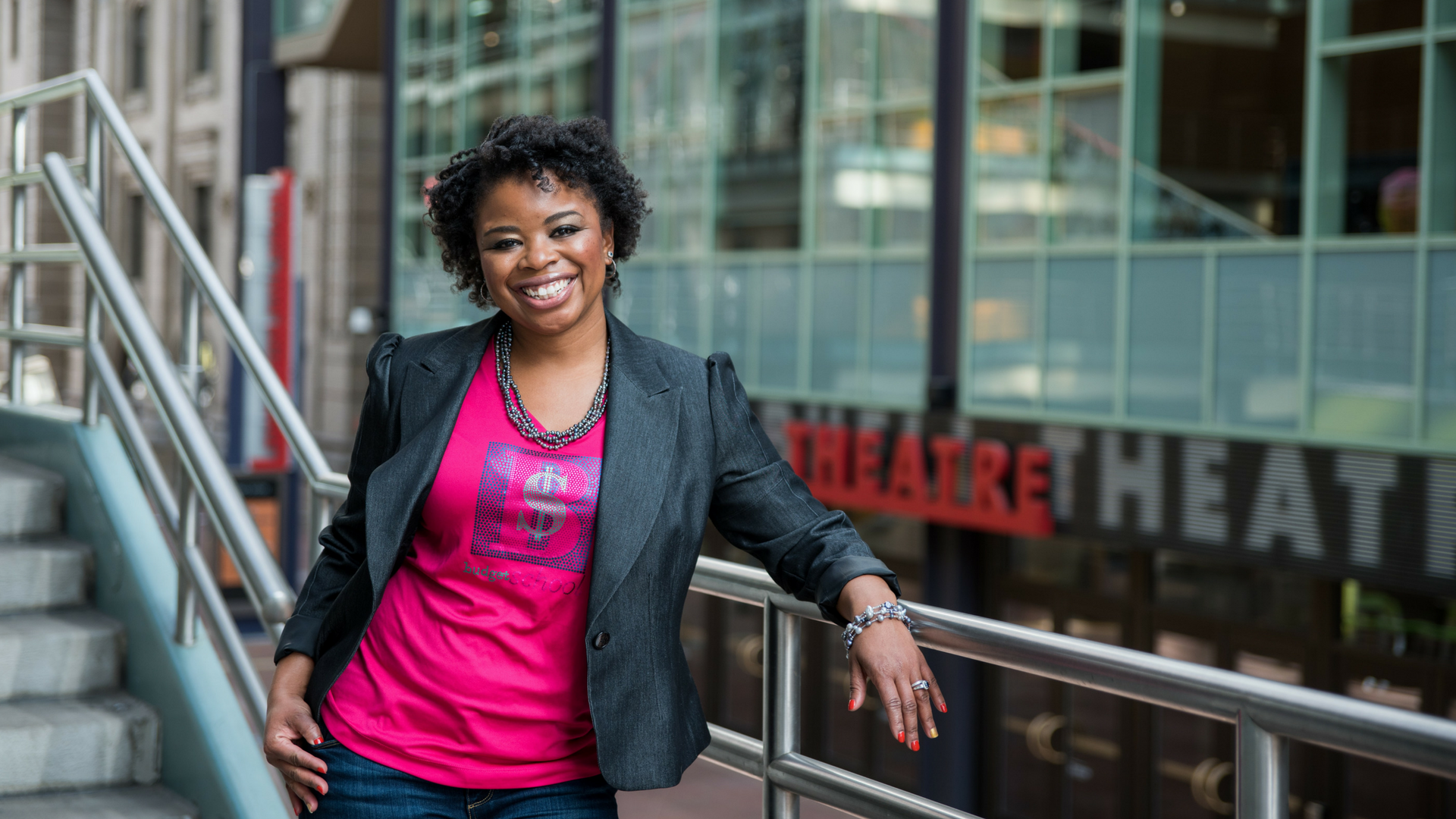 Phylecia Jones
Founder | CEO | Speaker | Writer | Lightweight Adventurer
My mission in life is to see the world and sprinkle some magic on it to help inspire and change it! As the CEO & Founder of Budget School, my fun day job is spent helping solo and entrepreneurs get smart with their money so they can achieve their dreams. When I am not writing, speaking, or leading workshops, I love to travel and see different parts of the world!