Money Mindset Panelist at the Launch of Brazen Denver
Money Mindset Panel at Brazen Denver
Thursday, May 31st, 2018
---
Excited to be joining my second ever panel and it is going to be a lot of fun! I get to support my amazing friend Olivia Omega Wallace and the launch of her new venture Brazen Denver. Brazen is a community that supports women entrepreneurs at all stages of business and this community is now in Denver! As part of the launch, I will be joining a panel with Donna Evans, Kim Eickhoff, and Virginia Santy where we will discuss Money Mindset. If you are in the area stop by and join the fun!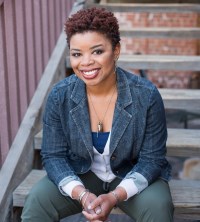 Phylecia Jones
Founder | CEO | Speaker | Writer | Lightweight Adventurer
My mission in life is to see the world and sprinkle some magic on it to help inspire and change it! My fun day job is spent helping solo entrepreneurs get smart with their money so they can achieve their dreams. When I am not writing, speaking, or leading workshops, I love to travel and see different parts of the world!