TEDx… Again: Things I Said I Would Never Do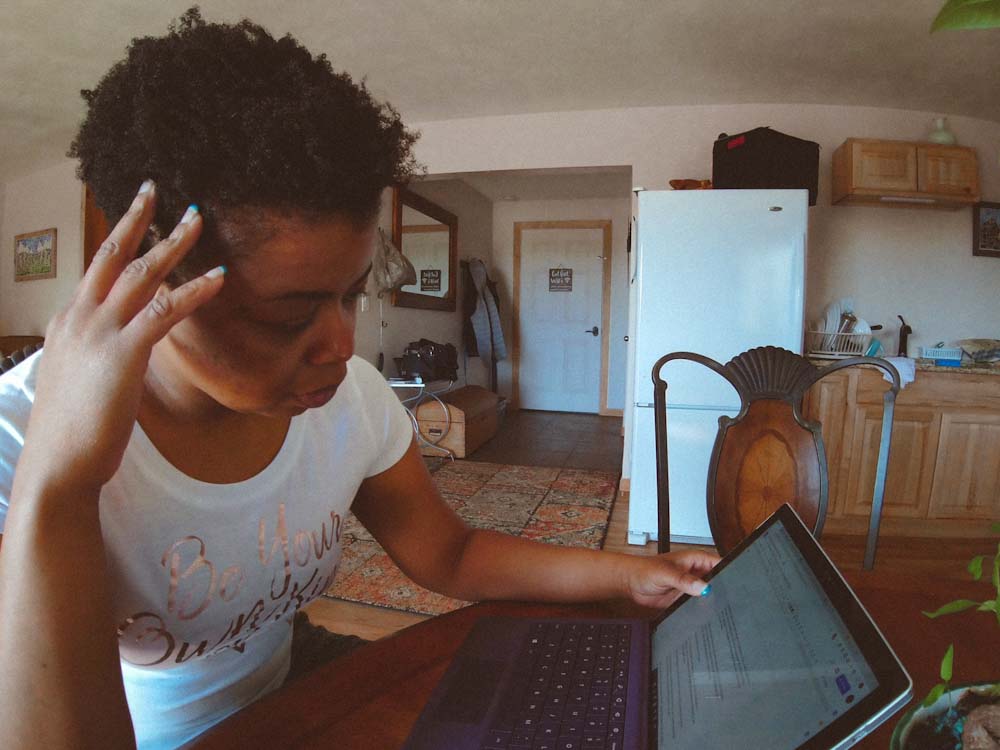 One year ago, while I was preparing a talk for TEDxCherryCreekWomen, I told my husband… "I would never do this again."
TEDx is like no other speaking engagement I have ever had. I was overwhelmed. I felt overly responsible for taking on the topic of Women in STEM on such a large platform. I didn't want to sound like an idiot. For the most part I was stressed! I had done quite a few speaking engagements up to that point, but something about the TEDx stage forced me so far out of my comfort zone that I was like a deer in headlights each time I left one of the coaching sessions.
After giving the talk, and finally letting my introvert take over, I knew that it was an amazing experience, but something I would never go for again.
Well… the jokes on me at the moment! On Sunday, November 3rd, I will be giving my 2nd TEDx talk in less than a year. Sometimes, I sit back, laugh and ask myself, "whose life am I living?"
3 Weeks to Prepare for TEDxDurango
It all began with doing a search for a friend, who just so happens to be a client of my company iFind You close, for speaking engagements. The topic lead to TEDx and I started looking at events in her area. I just happened to see that something was going on in Colorado so I clicked and my interest was peaked because TEDXDurango had closed their search for speakers, but they were still looking for emcees. I knew this position was calling me, because I have a short resume of emcee gigs and wanted more and doing this on a TEDx stage was going to be epic.
I applied. Got an invitation for the audition which was so scary since I have not auditioned for anything since I was 26 years old. Yes. That is a long time ago! I just knew I blew the audition, but two days later I got a phone call and it did not go the way I had planned. It started with,
"We had an unfortunate problem this morning…" Words you really never want to hear. Well, one of the speakers dropped out and since I had already done a TEDx talk, they figured I could jump in with no problems. Let's just say there were a few days of resistance because as much as the TEDx was life altering, it was not something I would gladly volunteer for again. Also… I HAD NOTHING TO SAY!
And the Arm Twisting Began
Granted, I am going to make this sound more dramatic than it actually happened, but it is my story and I feel at least 5 levels of drama are needed to make it really good!
After going back and forth with me saying… "No, I think I would prefer to be an emcee" and them saying, "It is the same amount of work." Of course, there was a lot of side eye happening on my part because the process of TEDx is intense and with only 3 weeks to prepare, it is makes it more intense. I had to call friends and get their opinion on whether doing a second TEDx talk was worth the trouble. I reached out to a Facebook friend, who was about to give her second TEDx talk, and asked why. I looked at my calendar which was filled with back to back speaking engagements from the United Kingdom to Atlanta wondering how I was going to make it fit. I honestly did not know if I had it in me to take on the responsibilty of delivering a powerful message on such a huge platform again… but the arm was twisted and I gave in. I sent over an idea I thought was weak… and they loved it.
The Idea Worth Spreading… Tech Needs a Kardashian
Here's the deal, I am not the most compelling person on the planet… or in my home! I like to think I tapped on pretending to be a thought leader and giving the most compelling talk I could last year on the TEDx stage with "All Girls are Good at Math." So having to try and do it again was stretching all of my brain cells. I had about 24hrs to come up with an idea and after 3hrs of trying out ideas, nothing was sticking. I am one of those that if I choose to do something, I am going to do it big. So, I dug into my bag of crazy ideas and I blurted out tech needs influencers to increase the numbers of women. My husband paused and slowly said, "I think I like that."
Now, remember, I had 3 weeks to turn this idea into something somewhat compelling while hopping on and off of airplanes, giving keynotes and breakout session talks, showing up for television spots on Daily Blast Live and taking on new clients at the same time all while tyring to meet the deadlines of TEDxDurango. Let's just say this idea was finally given a real birth about a week before the event. 
Is it a compelling talk? Not sure, but I will still have fun with it. I get to stay in a lane that I comfortable with and that I am passionate about and that is Women in Tech and STEM. I also get to have a bit of fun and talk about influencers. 
In the end, I guess the lesson I am learning is to never say never, but also to not take amazing opportunties for granted.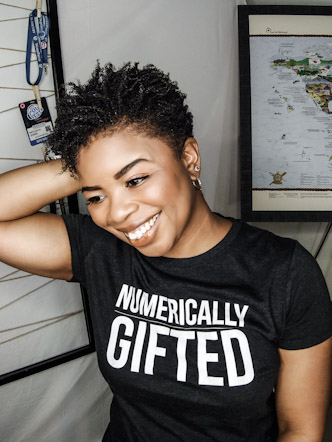 Phylecia Jones
Hi! I am a traveler, happy hour lover, #STEM advocate, and former US Navy computer scientist that stumbled upon building a career as an international keynote speaker, two-time TEDx speaker, national television money nerd and Founder of iFind You Close, finding speaking gigs across the globe.